Emergency Restoration Services in the Louisville, KY, Area
(502) 251-1631
Disasters don't have regular business hours. Sometimes they seem to wait until the worst possible moment to show up. Disasters don't care whether it's a typical day, a holiday, or the middle of the night, and when it arrives, you won't care what time it is either. You'll want the damage out of your house so you can return to your regular life. In that case, you'll want an emergency home repair service that you can trust at any date and time. Fortunately, that's exactly why ANR Restoration is here.
We're Always Prepared to Respond to Your Emergency
Since disasters operate outside of normal business hours, so do we. We're always on call, just in case. We have team members who are ready to take your call at any time, day or night. Even if it's 3:00 in the morning, we promise that we'll pick up the phone.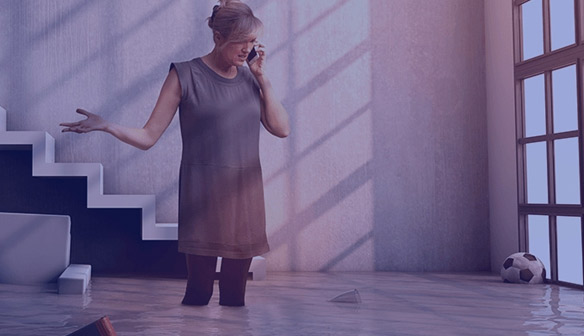 At ANR Restoration, we stay flexible and prepare for the worst. We've already got the tools and materials on hand that we need to handle any emergency. Has the basement flooded? We'll be on our way with our sump pumps and wet vacuums in no time. Did a window break? We already have the boards we need to cover it. Since we already have the tools and equipment, we can start mitigating your problem that much faster. When it comes to handling emergencies, we've already handled the planning stage a long time ago. This way, if an emergency does happen, we can skip right to the action stage. You won't have to worry when you've got us on your team. We're always prepared.
You Have Our Full Attention During the Restoration Process
We believe that it's never enough to simply show up and do the job. You'll want the job done correctly and thoroughly, and we absolutely understand. That's what we're here to provide. We know that emergencies are terrifying. It's bad enough when a disaster happens during the day, but a disaster in the middle of the night will leave you angry, scared, and disoriented. At night, when the rest of the world is asleep, you can feel especially alone. You need somebody who will pay attention to you and be completely on your side.
When you call an emergency service, you want to know that your team won't come to your house half asleep and acting like you've inconvenienced them with your call. After all, nobody chooses to have their basement fill with water at midnight. Your team from ANR Restoration will treat you and your home with integrity and respect because that's the kind of service that you deserve. We'll help you with just as much energy, focus, and commitment as we would during regular daytime hours. Your home should have the best service no matter the time.
Fixing Property Damage Fast Prevents Issues
Property damage often occurs during the nighttime, and that damage can leave your home vulnerable to crime. A broken window, for instance, leaves a weak entry point for potential robbers to get in. Whether your property damage was caused intentionally or by accident, we're ready to help. We can repair fences, board windows, and fix other parts of your property to make your home safe again.